Tripawds is a user-supported community. Thank you for your support!
Here's a Smushface Dog riding in my '63 VW. He fits in the back seat and rests his face between the bucket seats. This is what I see in the rear view mirror: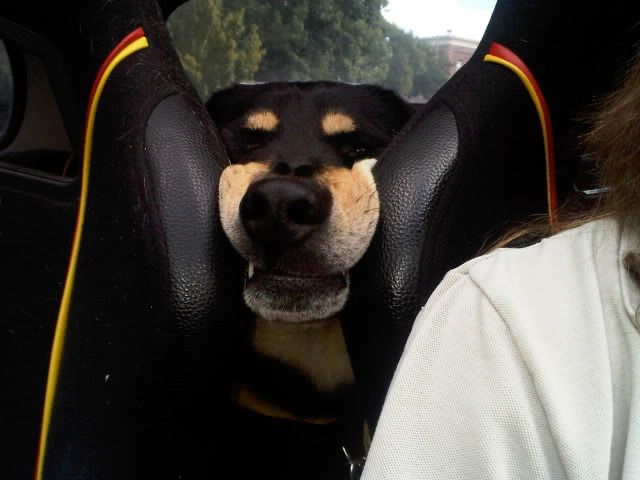 This week, I only had less than 24 hours set aside for camping, but better that than not going at all! Left Monday at 5pm, climbed a steep grade one-lane road to my special place in the Sierras at 7500′ and never saw a soul. Left to come back home at noon the next day. Betty was cleared by her vet to come along. 🙂
Miles had a blast! He never strayed far without a leash, so I let him hop around and explore. That separation anxiety is good for something!
Happy Summer Everyone!