Tripawds is a user-supported community. Thank you for your support!
Does this qualify as "My Mom dresses me funny"?
Okay, honestly, I did not get that getup for Miles! My mom's friend did. 😉
Betty is doing great. Her eye recheck went well, healing nicely, recheck in 2 weeks. The breathing issue is gone and was attributed to the Cone Of Shame.
The weather has turned from hot to cool and Betty and I were snuggling on the couch with a blanket. She's back to her "old" self, watching me with that little eyeball.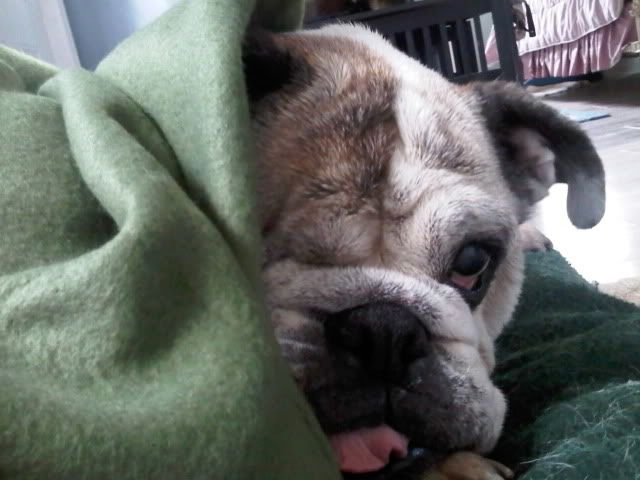 Here's Betty and Miles, my happy little family.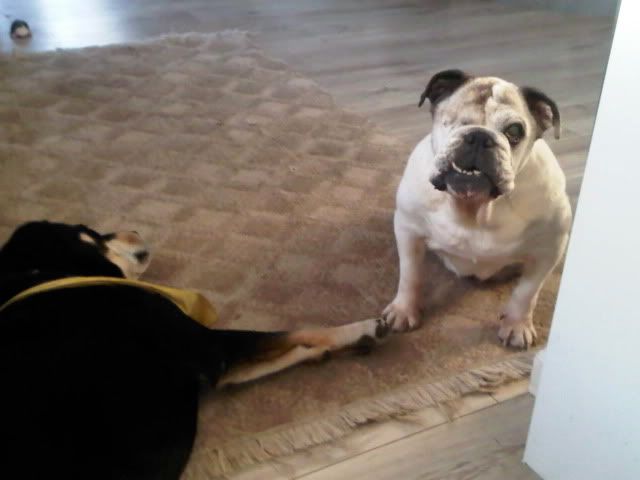 Does anyone else's tripawd lay like this with their front leg? Looks broken! He's a left leg amputee, and he takes that right front and folds it under his chin!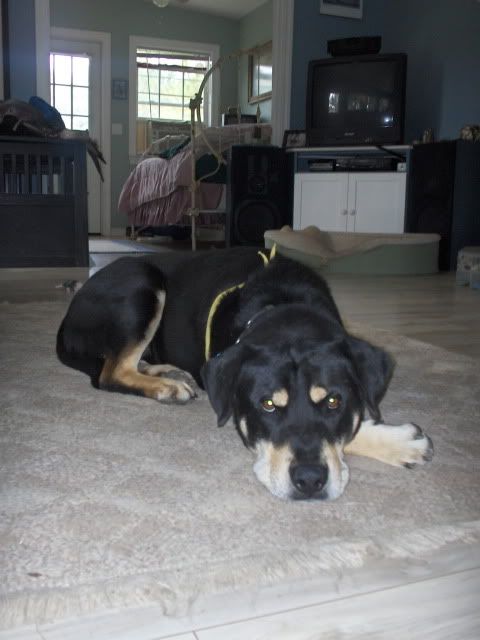 Hoppy Autumn everyone!
🙂