Tripawds is a user-supported community. Thank you for your support!
Today we went to the bay area to visit with Karen (Maggie) and Mary (Cemil). Miles got to meet pugs Tani and Obie! And Mary brought along Miles' travelin' buddy Alle.
The gang's all here.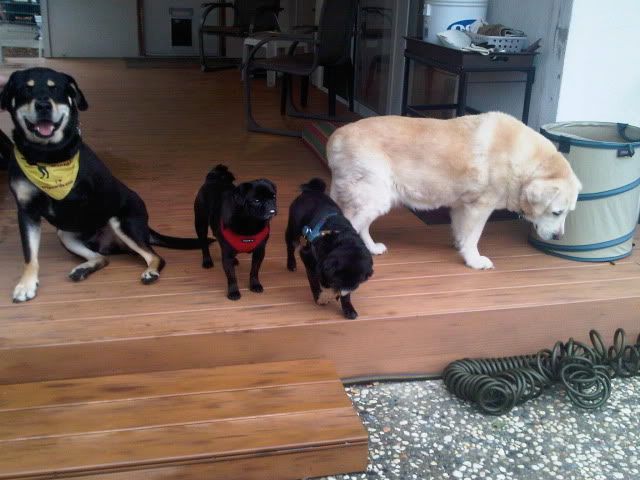 Ahh, nice rest after a long drive in the pouring rain.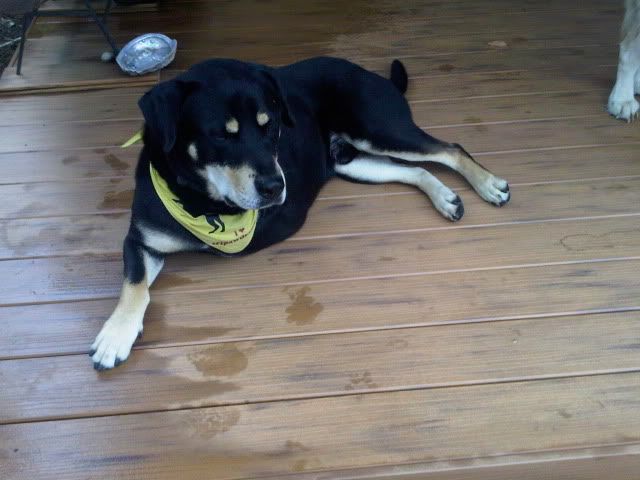 Obie is stinkin' adorable, this is his imitation of Whack A Mole.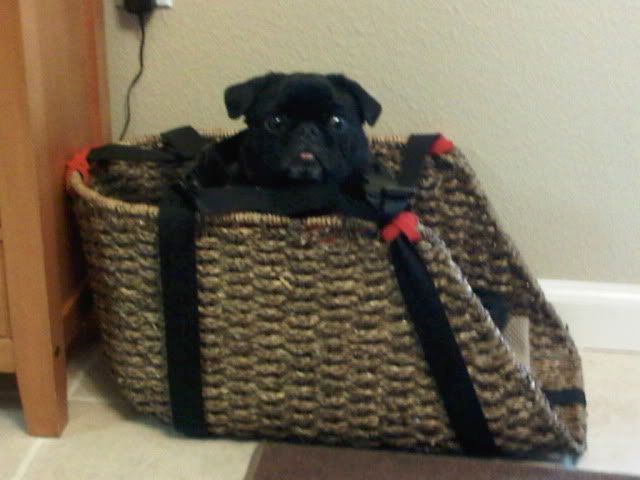 Miles and I went on from the visit to a memorial and I had to leave him in the truck for 3 hours. He barked like a maniac the entire time, never gave up. Thankfully, no destruction though. I finally went out and took him for a potty run and some water, then couldn't dare put him back in the truck and LEAVE with the separation anxiety or I think he'd have lost it. So, he had to come into the memorial with me. People see his yellow bandana and his sweet calm demeanor (Jeckyl and Hyde I tell you) and they always think he's a Therapy Dog! 🙂
Thank you Karen and mary for meeting up with us, we had a great day! 🙂