Tripawds is a user-supported community. Thank you for your support!
Tripawd rescue Miles is doing really well. He's coming along with his separation anxiety training. Last summer, it was a struggle and he could not be left alone without hurting himself or destroying the sheetrock, window glass, chain link in a panic attack. He thought that a crate was the Pits Of Hell and you couldn't even begin to drag 70# of him within 10′ of a crate. Definitely some baggage from his past life before me, I still wish I knew his story…
But Better Living Through Pharmaceuticals… He's been on Amitriptyline for 5 months and in constant training. And success: For the last 3 months he's actually able to stay in my house alone when I leave for work, as long as One Eyed Betty is with him.
And, 3 weeks ago, I found him in her crate! Just sleeping there, on his own. AMAZING.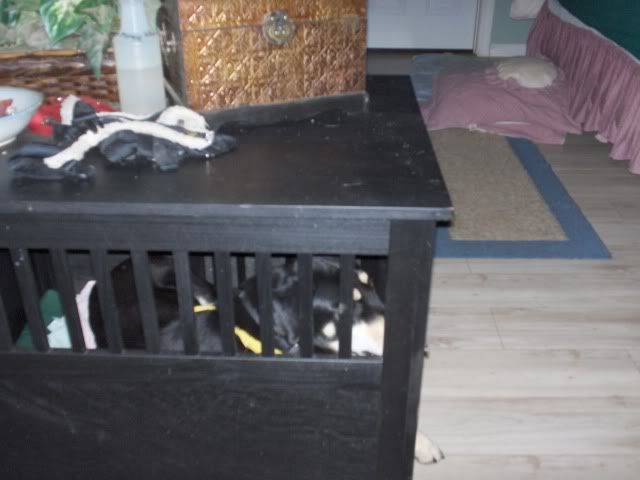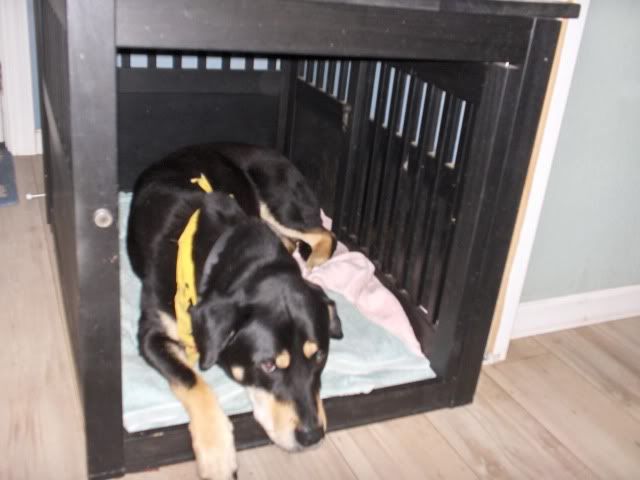 And he is not really a digger, this is the one and only time I've seen him do it, but I filmed him through the window or he'd have stopped. He must have been after a gopher and was really focused. Soooo, YES, tripawds can dig just as well with only one front foot!

Here is Betty and Miles' high point of each day. I go out to feed the bobcat and the livestock and they get to share a hard boiled egg every morning.

Here he is just hanging out in the pasture. Look at that little tail tip wag! Then he gets the whole thing going, but he starts with just the tip wagging. He's a very happy boy and loves belly rubs and farm living.

And this is what we bulldog people call a "Tippy" (with bulldogs their tongues sometimes don't quite fit in their mouth…). It was a frosty morning and he decided he wanted to stay out in the pasture "on guard"–that's the Rottie in him. 😉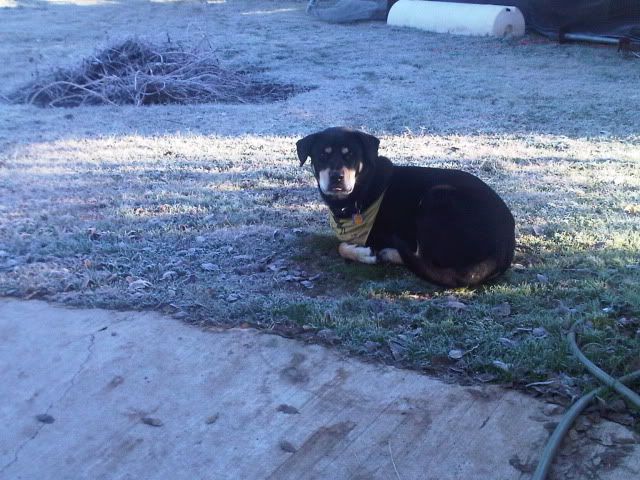 Life is good! 🙂