Tripawds is a user-supported community. Thank you for your support!
It's been a long time since I updated Miles' blog! All's been well here, so just nothing much to report is my excuse…
Yesterday was Easter and beautiful weather. So, my Mom and her dog and Miles and I all went for a hike, which for Miles I call a Long Hop. As opposed to the Short Hops around the yard or in and out of the car… It was 3 miles round trip down switchbacks to a creek and back at Hidden Falls Park. Miles got to snif the flowers and the other dog's pee spots along the way. He always seemed to migrate towards the poison oak…. Ahh, the tail was wagging, he got to pass lots of kids and dogs and families that oooohed and ahhhhed at him hopping along. Life is good and to Miles this was the Best Day On Earth!
All dressed up in Raven's old harness, this is the first time he's worn it. It worked great because on the Hop back out of the canyon, I picked him up a bit like a suitcase as I jogged alongside and took some pressure off. 😀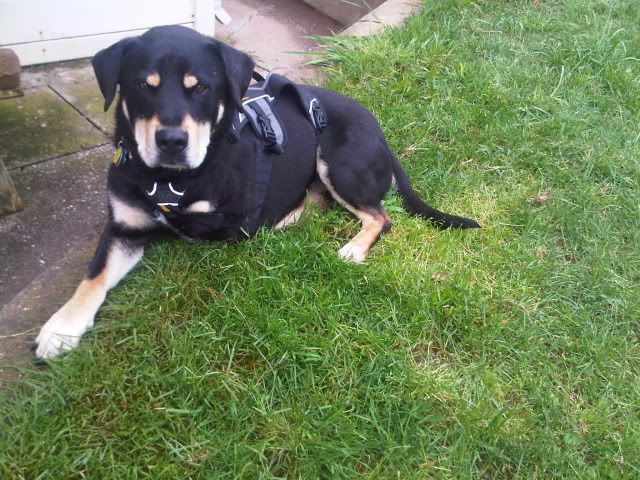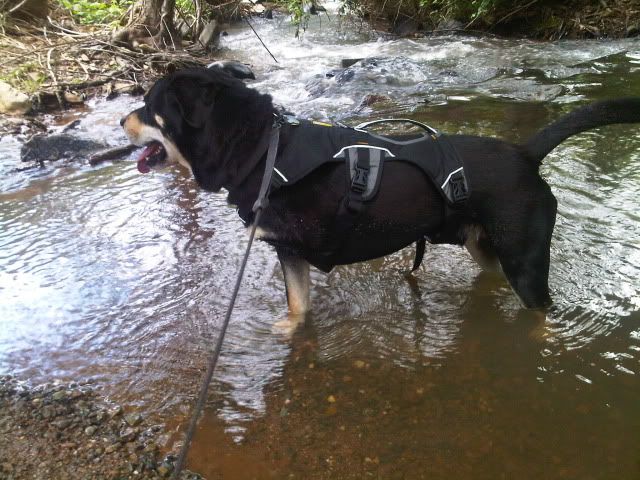 And around the place here, "just me and us chickens"….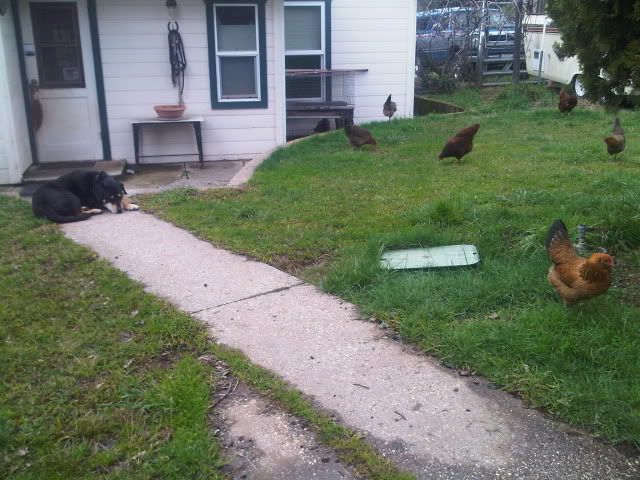 When Miles came the "1500 miles" on the Cannonpaw Run to get to me from the shelter in NM, Tripawd's founder Jim put a pretty bandana on him for his "leg" of the Rescue Railroad. Well, they sent Miles a brand spanky new one since he'd worn his original out. Promoting tripawds.com is hard work you know…
Here's his old one: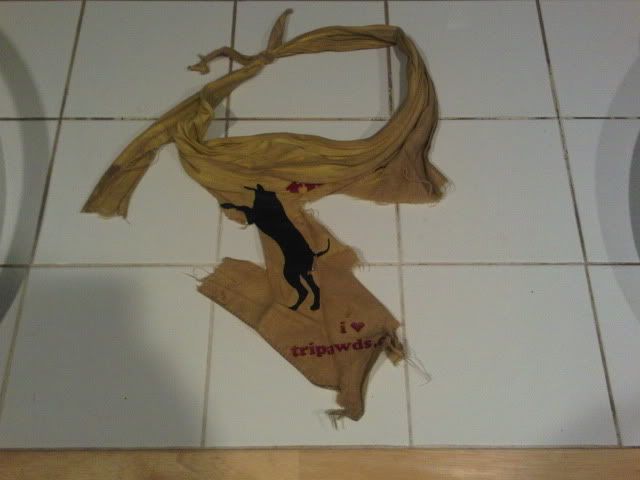 And today!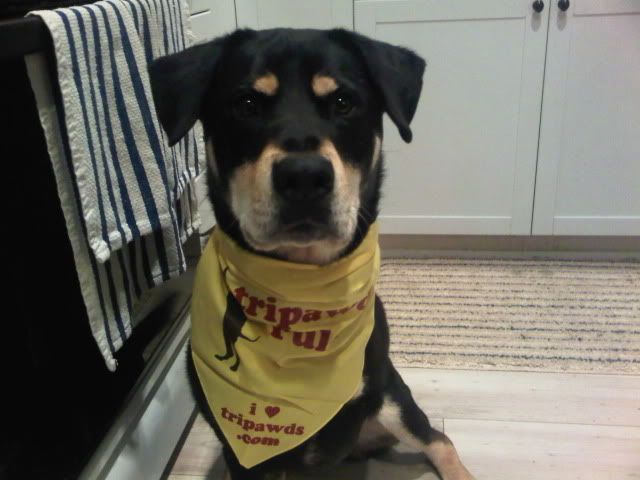 Life is good at the ranch!